Welcome to this magical place!
Thank you for stopping by! I hope you will find some lovelies here.
My name is Carmen and I live in Italy with my dear husband. I love creating amigurumi patterns and dolls. My main driver is the joy I bring on the face of children when they receive my creations.
I hope you have a lovely day and browse through my website where you will find useful articles in my blog and beautiful products in the shop.
Do You Have Questions?
A list of frequently asked questions that I usually receive.
1. What materials do I use?
Depending on the customer's preference, I work with acrylic or cotton yarns, with different widths according to the patterns and/or expected size of the final product.
2. How is the product shipping done after ordering?
For Amigurumi products, I will get in contact with the customer in maximum 24h to establish the final details and confirm the order. I usually ship using the Italian Post Office, but on demand I can use any other courier service.
For Crochet patterns (PDF Instructions), I will contact the customer to confirm the order. The pattern is sent to the customer's e-mail address in maximum 24h. If translations are implied, the delivery time may be slightly increased.
3. How do I pay?
For the moment, only PayPal payments are accepted. If you don't have one, I encourage you to create an account. It's simple, secure and I highly recommend it!
You can contact me on Facebook or using the Contact form on this website to check if there are any other payment methods available.
4. Can I have my own custom amigurumi?
Of course! Would you like an amigurumi based on your favourite childhood cartoon? Would you bring modifications to existing patterns you found on this website? Contact me!
5. How long does it take to crochet an amigurumi?
Depending on complexity and size, crocheting an amigurumi takes at least 3 days. Most complex patterns can take even 10 days, but they are breathtaking!
Client testimonials
I am pleased to bring joy through my passion. Most of the users are children, which are the most difficult critics! Here are some thoughts from them and their parents: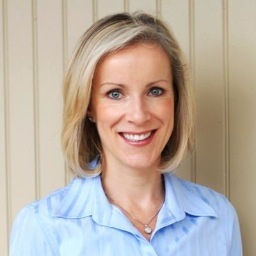 Adelle Pierucci
Mother of two
Magda Babis
Mother
Nancy Cobo
Grandmother
Marie Odile Briois
Grandmother
Latest blog posts
Read more about our latest news posts and be informed